Beyond is a highly secured app that is controlled by the system admin. The admin can easily control accesses to Master Files and transactions i.e. accounts, clients, suppliers, vouchers, reports, forms, utilities, etc…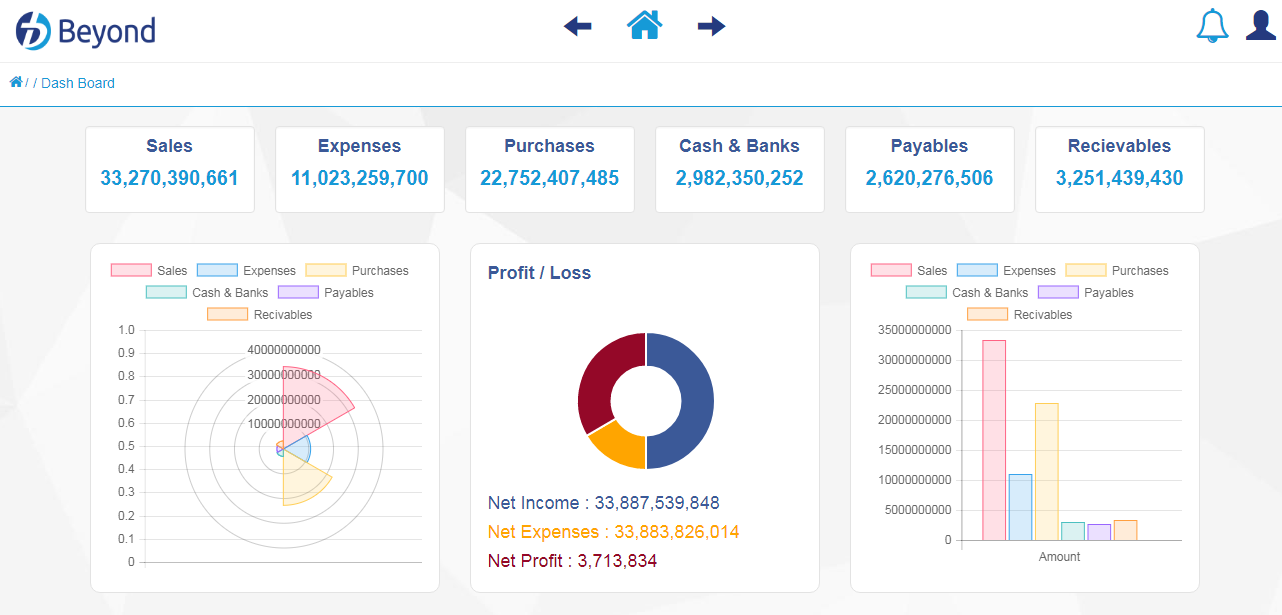 All reports are securely accessible online via smart phones, tablets, laptops and desktops.
Dash-Board / Management Reports
Financial Reports
Generated simultaneously in two reporting currencies (AED and USD)
Generated in multi-lingual formats (English, Arabic, etc…)
Export and share function to Excel, PDF and other Apps.
Parameterized filtration functionalities.
Quick And Easy Data Entry
Purchase Return voucher
Bank Deposit voucher
Bank Withdraw voucher
Credit Note voucher
Debit Note voucher
Currency Exchange Difference Vr.
Closing voucher
Opening voucher
Journal voucher
Payment voucher
Receipt voucher
Sales voucher
Sales Return voucher
Purchase voucher